Back
Article
Why is Branding Important in Coffee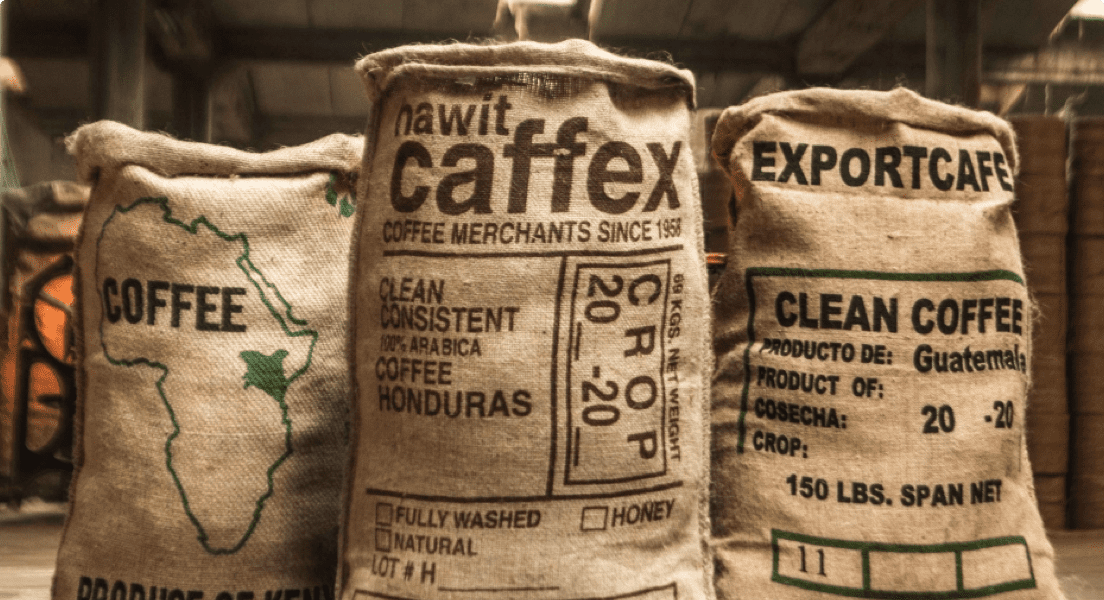 Why building a brand is important for a coffee business of any kind.
A brand is a marketing strategy that encourages consumers to identify and align with a particular company. In this case, that devotion is your coffee brand. Branding is one of the most valuable assets to your company; not only does it help differentiate you from the competition, it should also give your customers an idea of who you are and your company values.
What Does Branding in Coffee Mean?
Building a brand means making it recognizable to your customer. The customer should see your brand on a product and instantly trust it because they trust your brand. To achieve recognition and trust, you need clear and effective communication that will continuously reinforce your brand. When a customer is buying your coffee, in a surprising way, the coffee is the last thing they'll consume! Their senses will consume the brand first, everything from the packaging to the colors and the illustrations and even your mission statement. Often, that is the difference between a customer's choice to buy your coffee and over another brand. You can make the best coffee in the world. However, if the customer doesn't like the look of your brand, they less likely to drink your coffee. Thus, your brand is what differentiates you and gives you a competitive edge in the market.
What Makes a Brand Sell?
Customers are attracted to brands that they share values with. Hence, when you build a brand, you need to communicate your values to make an emotional connection with your customers; nurture your brand like your coffee plants with love and care. Otherwise, your brand will not grow. A brand like Coca-Cola did not stop advertising and promoting themselves when they became the most recognized soda brand in the world. Studies have shown that 59% of consumers prefer to buy from a brand they already know; thus, communicating with your customers will be a continuous activity to grow your business.
Here are the key points you need to keep in mind to build a winning brand:
Differentiation
To stand out, you need to know who you're competing against, and what the general industry trend is. This is so you can understand how to be different while still appealing to your target demographic. When you have a clear understanding of the competition you are up against, you can focus on figuring out your target demographic and tailor a message to meet their needs.
If you're a coffee producer, the goal of branding your business is to support and target the coffee roasters you are selling your beans to. Doing this, in turn, gives them a story to work with. That story demonstrates to their large global clients that they are sourcing quality coffee from a place that aligns with their values. Often time, those values mean farming in a sustainable method at a competitive price.
The Era of We platform targets many members of the supply chain with an emphasis on the coffee drinker Thus, your branding should be targeted towards the coffee consumer as well since they are the final client. The better you can support the roaster, the better they can help you.
Build a brand message
This involves your core message that you want to communicate with the consumer. It consists of your mission statement in a unique voice that the consumer cannot confuse for some other brand.
You should be focusing on three major questions when building your brand message:
What is your purpose
How are you different
What problem do you solve
Based on these answers, you can draft a concise mission statement that defines the purpose of your existence. Therefore, it gives the audience a reason to trust you. When you can communicate this trust clearly with them, you can win their loyalty and retain them.
By doing so, you'll also create a unique voice that will make your company more human. It then translates as a person with an individual and unique personality, making your business more relatable.
A consistent and emotionally appealing narrative
Creating an emotional connection with your customers through consistency is key to brand building.
Understand your demographic and construct a narrative that will appeal to them. Preferably the narrative should be one they can connect with emotionally.
Use a consistent tone of voice and be authentic. The more you connect on a human level, the stronger the brand loyalty will be
Write an authentic story and reinforce it throughout all your communications. Your story is your DNA, and it is what makes people care about it.
Once you have an emotional connection with your audience, they will want to know more about who you are. Remember, authenticity is key to building an emotional connection here! So simply, just be yourself. Don't try to lie about what you stand for to appeal to someone else. People value the honesty of a business more than ever these days.
Era of We's vision is to present your estate to everyone who drinks your coffee, and to introduce you to those who don't know you yet. We want to give your unique brand a global reach to strengthen it so that the brand, in turn, supports the organic growth of your estate and company.
The stronger your brand is, the better you can present it to your customers and gain trust.