Era of We is a transparency

WHO WE ARE
The power of teamwork
Era of We believes in the power of sharing knowledge to help others succeed. It will be a group effort to make the coffee industry a livable career for all.
We want to secure the future of the coffee industry by building a community who believes in the power of transparency and collaboration.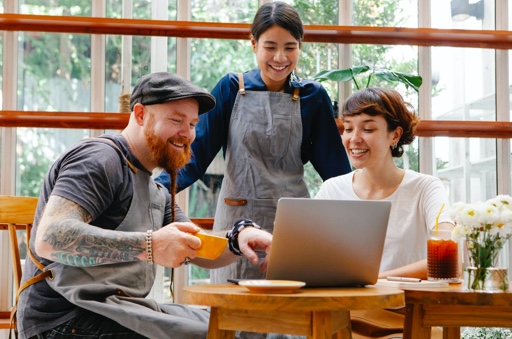 Our Mission
Connect and empower our partners bound by chemistry to generate shared value, new revenue streams and ultimately, provide an unmatched coffee experience for the people of the world
Our Vision
To be the leader of a global movement, with the most connected coffee community in the world.
The purpose of Era of We
Era of We aims to increase coffee farmer income by connecting their sustainability engagement all the way to the coffee in your cup.
The voice of coffee that fights to rebalance rewards
We aim to solve the filtering dilemma between producers and consumers
A successful partnership program that creates visibility and business growth for our partners
A price system with multiple opportunities for farmers
Values we believe in
Our high ethical standards will benefit both our team and our community partners
Anti corruption and anti bribery
The voice of coffee that fights to rebalance rewards
Discrimination against individuals
No individual is discriminated based on sexual orientation, age, race, color, nationality, ethnic origin, religion, beliefs, disability, or marital status.
Human rights and labour
We are committed to acting ethically and with integrity in all our business relationships, and will not stand for child labour and/or modern slavery with any of our partners.
Legal and ethical compliance
Era of We conducts its business in compliance with all applicable laws, rules and regulations.