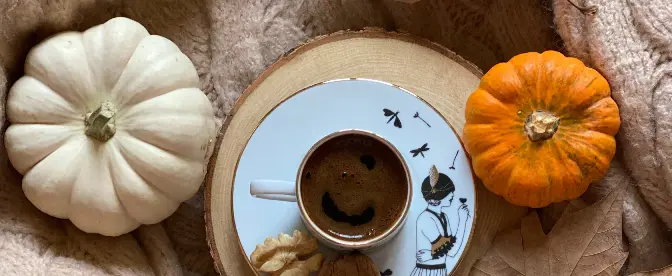 Café Irlandês De Abóbora
As temperaturas estão caindo, as folhas estão mudando de cor e, sejamos honestos - todos estamos querendo um latte de abóbora com especiarias. Se você está procurando uma maneira de combinar o seu amor por café com este favorito da estação
Publicado em Outubro 26, 2021
Instruções
1
Combine os ingredientes em uma caneca.
2
Mexa e cubra com chantilly e guarnições de sua escolha.
3
Ajuste o licor e/ou o tempero da torta de abóbora a seu gosto.
Sobre o Autor
Tassia B. Sita
I'm Tassia, a 37 y/o Brazilian content writer and communicator, always ready to deliver great information about coffee, sustainability, and science in both English and Portuguese - but not before I grab my cup of coffee!
Ler o artigo original
Idioma original : English
Especialistas em café
@Era of We