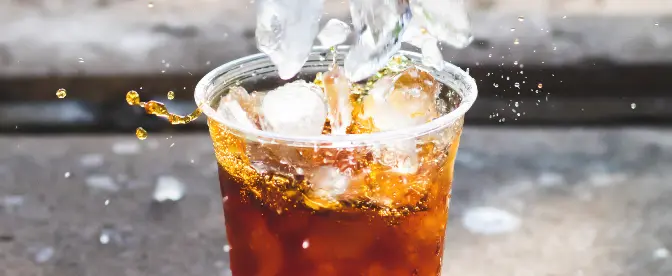 Café Gelado Japonês
Essa forma de preparar o café foi inventada no Japão, e às vezes é chamada de "flash brew" porque é um dos meios mais rápidos de fazer uma bebida de café gelado. Eu mantenho a proporção de café para água de 1:16, e apenas substituo parte da
Publicado em Outubro 21, 2021
Instruções
1
Enquanto a água esquenta, eu moo os grãos de café no nível médio-fino.
2
Em seguida, eu peso o gelo no meu recipiente e coloco o café no filtro. Eu uso um filtro de metal, mas se você estiver usando um de papel, deve colocá-lo sobre o recipiente e enxaguar com água quente antes de colocar o gelo.
3
Eu despejo um pouco da água quente sobre o pó de café, deixo descansar por cerca de 45 segundos para deixá-lo em infusão e, em seguida, despejo lentamente o resto da água em um movimento circular.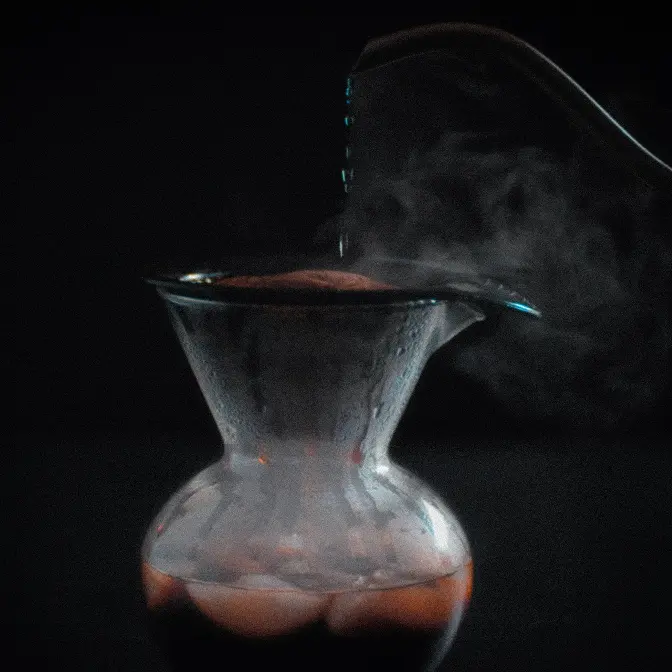 4
Depois de atingir a marca de 315 gramas de água quente, eu mexo o recipiente para derreter o gelo restante, despejo o café em um copo com cubos de gelo e bebo.
5
Se você quiser deixar a bebida mais sofisticada, pode preparar um pouco de café e, em seguida, despejá-lo em uma forma de gelo e esperar até obter cubos de gelo de café. Então você pode simplesmente usar esses cubos de gelo na última etapa!
Sobre o Autor
Chandra Melo
Marketing as job, barista as passion. An authentic coffee lover, looking for the next fantastic cup of coffee that I will fall in love with. Coffee, for me, is more than a beverage. It's about community and connection - how can all the world consume the same fruit? And differently? How can we have so many different tastes? I also don't know. And because of this, I feel in love each day more for this world. Happy to share and make a change in the coffee community.
Ler o artigo original
Idioma original : English
Especialistas em café
@Era of We