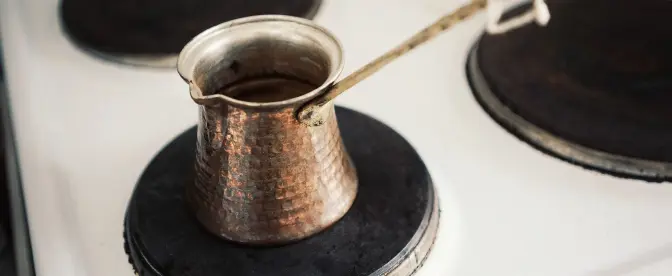 Preparando Café Com Um Ibrik
Prepare café com um Ibrik: o método de preparo mais antigo do mundo
Publicado em Outubro 25, 2021
Instruções
1
Encha um copo com água fria e despeje no Ibrik.
2
Adicione 2 colheres de chá de café finamente moído e 1 a 1,5 colher de chá de açúcar.
3
Adicione as especiarias (canela, noz-moscada, cardamomo, água de rosas, cravo) a gosto, se desejar.
4
Aqueça lentamente no fogão, mexendo sempre, para dissolver o açúcar.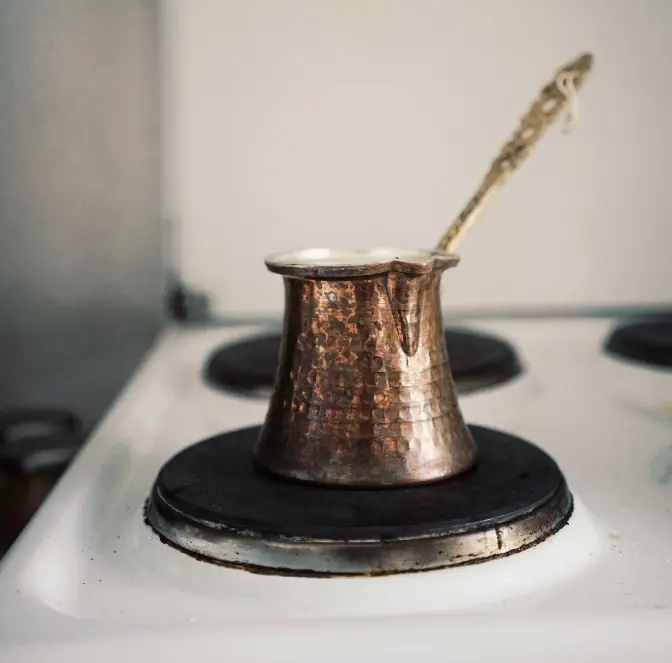 5
Quando o café ferve, forma-se uma espuma na superfície. Ao ver essa espuma, retire o Ibrik do fogo e coloque uma colher dessa espuma em cada xícara.
6
Leve o café para ferver uma segunda vez para que tenha a consistência espessa desejada.
7
Retire do fogo e despeje na xícara.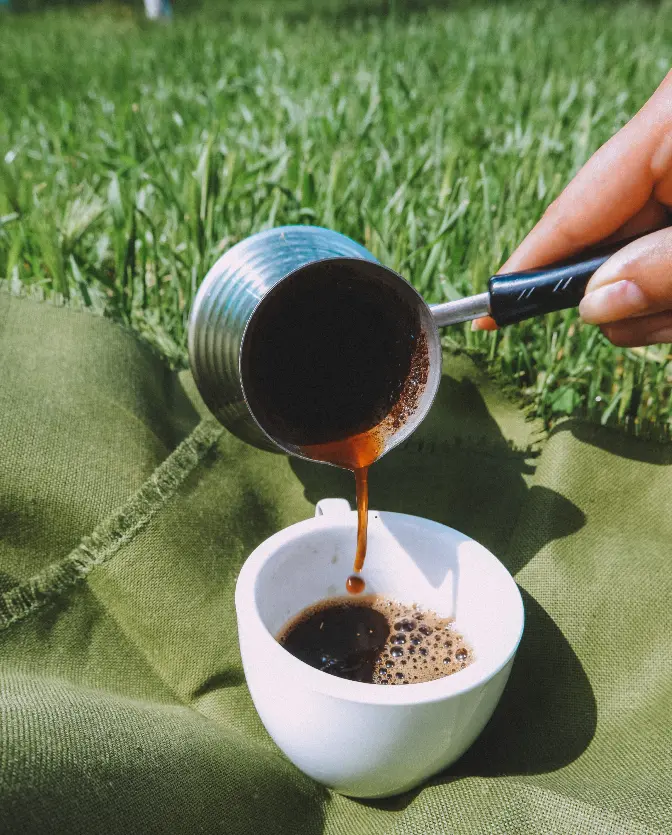 8
Espere cerca de dois minutos para que a borra de café assente no fundo da xícara - a temperatura correta para beber foi atingida. Aproveite!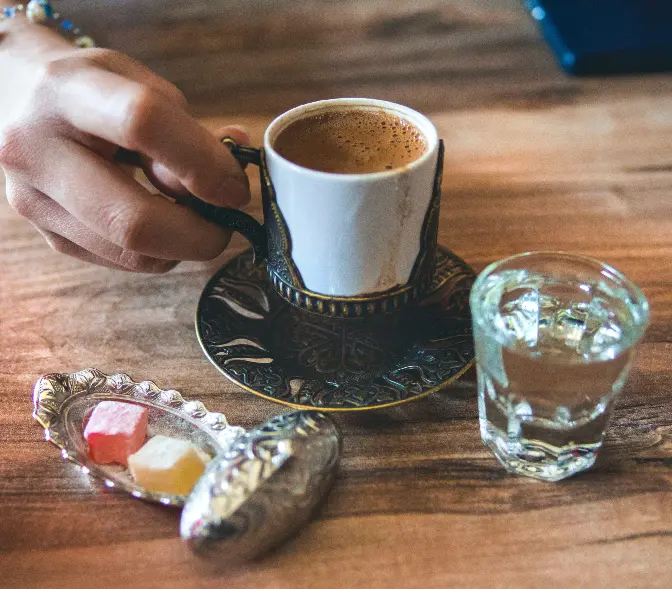 Sobre o Autor
Chandra Melo
Marketing as job, barista as passion. An authentic coffee lover, looking for the next fantastic cup of coffee that I will fall in love with. Coffee, for me, is more than a beverage. It's about community and connection - how can all the world consume the same fruit? And differently? How can we have so many different tastes? I also don't know. And because of this, I feel in love each day more for this world. Happy to share and make a change in the coffee community.
Ler o artigo original
Idioma original : English
Especialistas em café
@Era of We