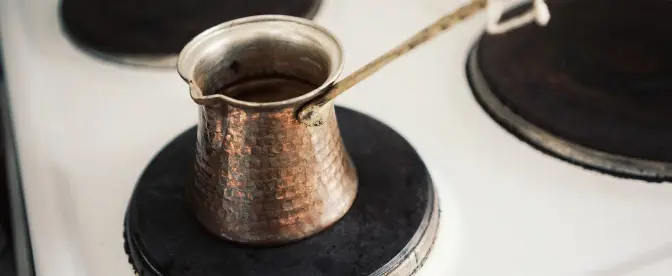 Brewing Coffee With The Ibrik
Brew coffee with the Ibrik: the oldest brewing method in the world
Published August 18, 2021
Directions
1
Fill your cup with cold water and pour it in the Ibrik.
2
Add 2 teaspoons of extra-finely ground coffee and 1-1.5 teaspoons of sugar to it.
3
Add spices (cinnamon, nutmeg, cardamom, rose water, cloves) to taste if you like.
4
Heat slowly on the stovetop while stirring so that the sugar dissolves.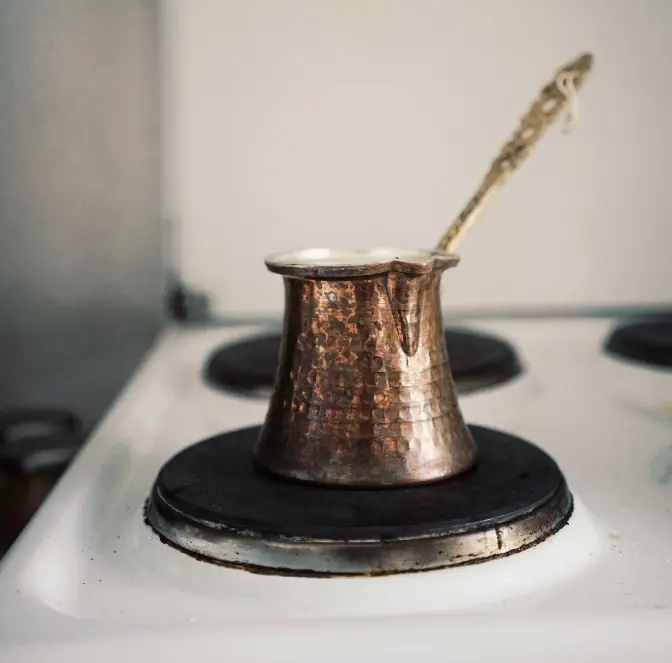 5
When the coffee boils, foam forms on the surface. When you see this foam, remove the Ibrik from the heat and add a spoonful of the foam to each cup.
6
Bring the coffee to the boil a second time so that it forms the desired, thick consistency.
7
Take it off the heat and pour it in your cup.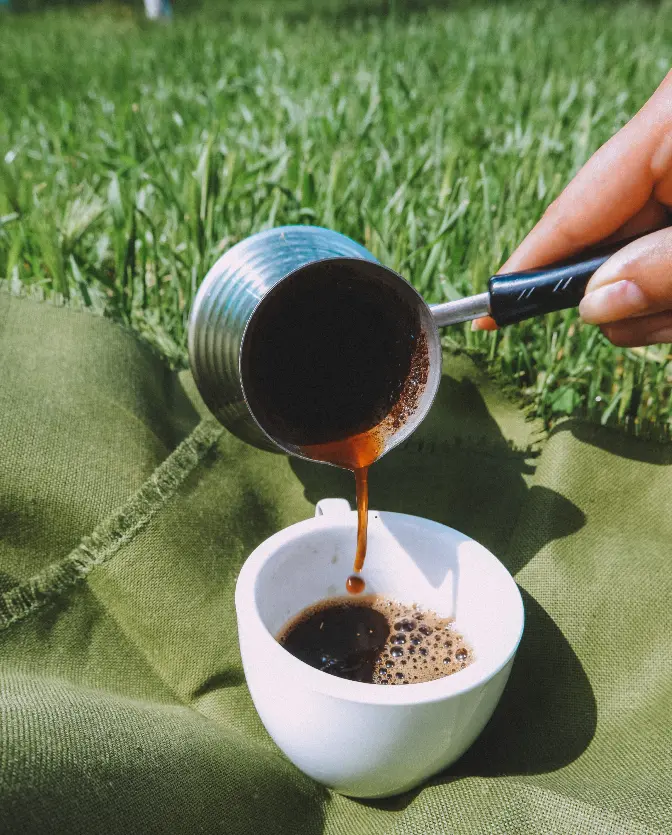 8
Wait about two minutes for the coffee grounds to settle on the bottom of the cup - the correct drinking temperature has now been reached. Enjoy!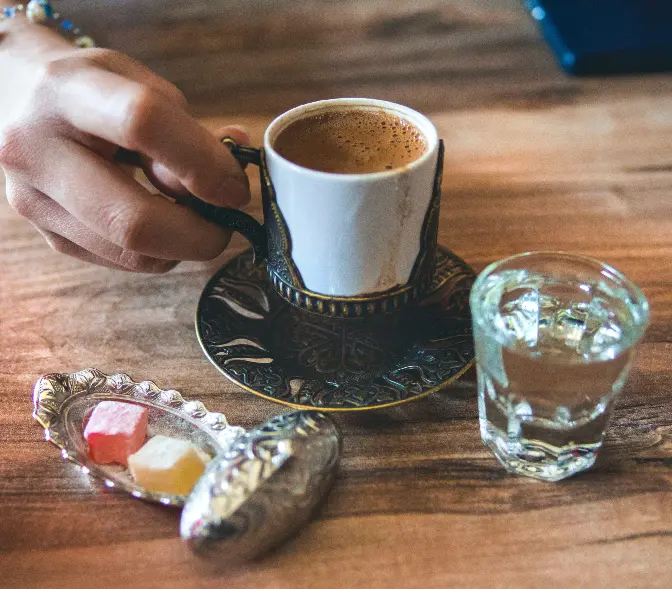 About the author
Vasileia Fanarioti
My name is Vasileia and I'm here because i decided to combine my two favourite things: writing and coffee. I love travelling around the world and visiting coffee shops but my biggest goal is to visit a coffee farm, to see where it all starts! You can follow my coffee adventures via my blog: thewanderingbean.net