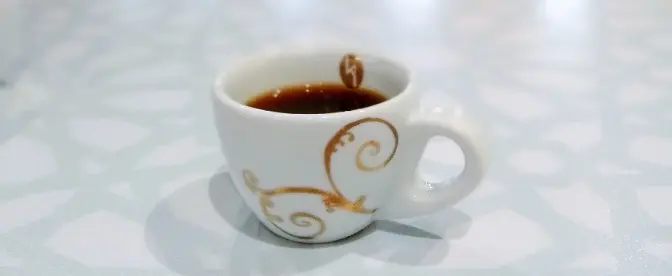 Guayoyo Brew (Inspired By Andino-style Guayoyo)
Guayoyo is a smooth filter coffee drink brewed with a cloth filter.
Published October 29, 2021
In the Andean Region, traditional guayoyo can be prepared with spices and sweetened with papelón -a thick block of raw brown cane sugar.
I drew inspiration from traditional guayoyo Andino.
Hopefully, this recipe will bring some of the Venezuelan Andes warmth in a cup of coffee.
Directions
1
Put water to a boil and turn to medium fire. Add allspice, the cinnamon stick, and clove and let them simmer for a couple of minutes. Take the spices out of the water using a strainer.
2
Add the coffee grounds into the cloth coffee filter.
3
Pour 60 g of the hot infusion over the coffee grounds, wetting all of them. This isn't a traditional step, but adding the blooming step will enhance extraction.
4
Pour the rest of the spiced hot infusion and swirl before serving to integrate all the aromas and flavors.
5
Serve and sweeten your mug with papelón or panela to taste. If you can't find it, brown sugar is a decent substitute.
About the author
Yker Valerio
Yker Valerio (he/him) is a freelance content creator. After more than 10 years of working as a management consultant, he started his blog Bon Vivant Caffè to share his passion for specialty coffee.
Coffee experts
@The Coffee Lab
Thank you, Susan. I hope that you can give it a try!
Coffee experts
@The Coffee Lab
Wow, I've never heard of that drink. Sounds delicious!