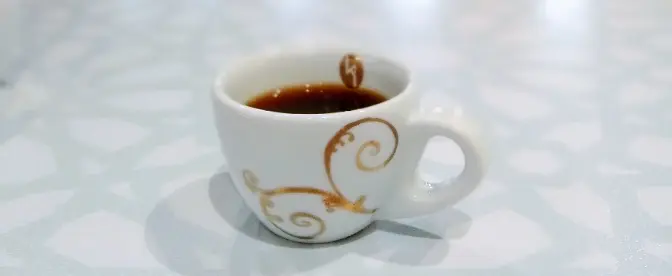 Guayoyo Bryggning (Inspirerad Av Guayoyo I Andino-stil)
Guayoyo är en mjuk filterkaffedryck bryggd med ett tygfilter. I Andinska regionen kan traditionell guayoyo tillagas med kryddor och sötas med papelón - ett tjockt block av rårörsocker. Jag hämtade inspiration från traditionella guayoyo Andi
Publicerad November 9, 2021
Gör så här
1
Koka upp vattnet och vänd till medelhög värme. Tillsätt kryddpeppar, kanelstången och kryddnejlika och låt dem puttra ett par minuter. Ta upp kryddorna ur vattnet med hjälp av en sil.
2
Tillsätt det malda kaffet i tygkaffesilen.
3
Häll 60 g varm infusion över det malda kaffet och blöt allt. Detta är inte ett traditionellt steg, men genom att lägga till blomningssteget förbättrar extraktionen.
4
Häll upp resten av den kryddade heta infusionen och rör runt innan servering för att integrera alla aromer och smaker.
5
Servera och söta din mugg med papelón eller panela efter smak. Om du inte hittar det är farinsocker ett bra substitut.
Om författaren
Johan Hedlund
I´m living in Karlstad, Sweden with my family. Been working the last 25 years with several start ups in the tech industry. Coffee has been an integral part, both professionally and privately. Eager to learn new things and happy to be a member of the era of we community.
Läs originalguiden