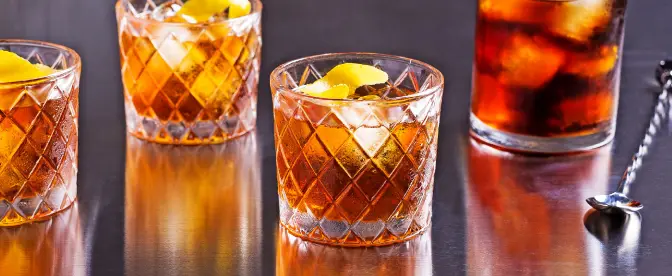 Kaffe Old-fashioned
Idag går vi tillbaka till den gamla goda tiden till när allt var enkelt och gott! Detta är en drink för de dagar då du behöver en kaffe såväl som en cocktail. En kaffe old fashioned. En trevlig blandning av bourbon-whiskey, creme de cacao och lite apelsinbitter Ta fram dina snygga glas, för den här drinken förtjänar det!
Published November 2, 2021
Jennie Backteman
The Coffee Lab
@ Hammarö, Sweden
Beskrivning
1
Ta fram en cocktailshaker och häll bourbon-whiskey, creme de cacao, vatten, espresso, sötningsmedel, bitter och lite isflager i shakern.
3
Häll upp blandningen i ett glas med några isbitar.
Om författaren
Jennie Backteman
I´m a ultramarathon runner, landscape designer and a coffee lover.
Read the original guide