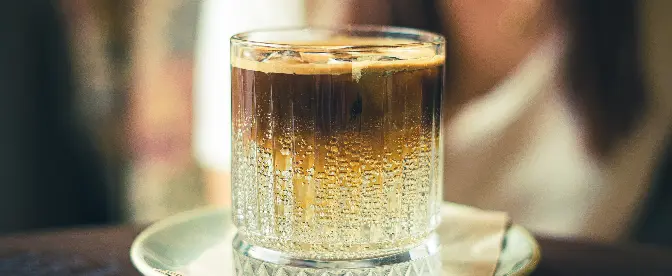 Espresso Tônica
Impressione os seus amigos com um Espresso Tônica ou divirta-se sozinho! O Espresso Tônica é uma grande tendência e também maravilhosamente refrescante durante todo o ano.
Publicado em Outubro 28, 2021
Instruções
1
Prepare o seu espresso duplo normalmente com uma máquina automática, uma máquina de cápsulas ou uma cafeteira Moka e deixe-o reservado.
2
Encha um copo alto com alguns cubos de gelo e despeje sua água tônica.
3
Em seguida, pegue uma colher, coloque-a um pouco mais acima do copo e despeje com cuidado o espresso.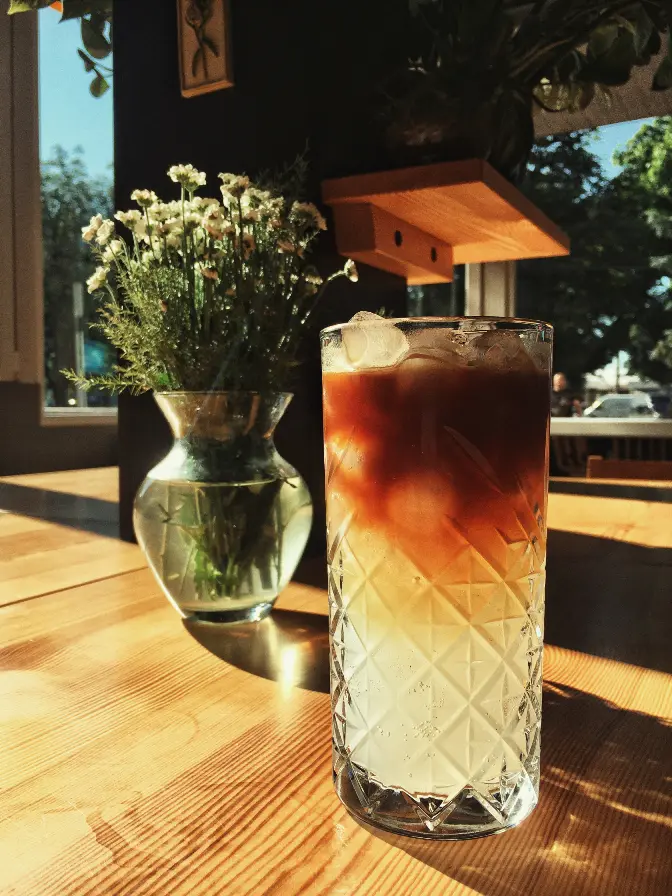 4
Finalmente, se desejar, adicione algumas folhas de hortelã fresca ou uma rodela de limão. Se você gosta de algo particularmente ácido, pode até adicionar uma dose de suco de limão. Se você não gosta desses extras, omita-os ou experimente outros ingredientes.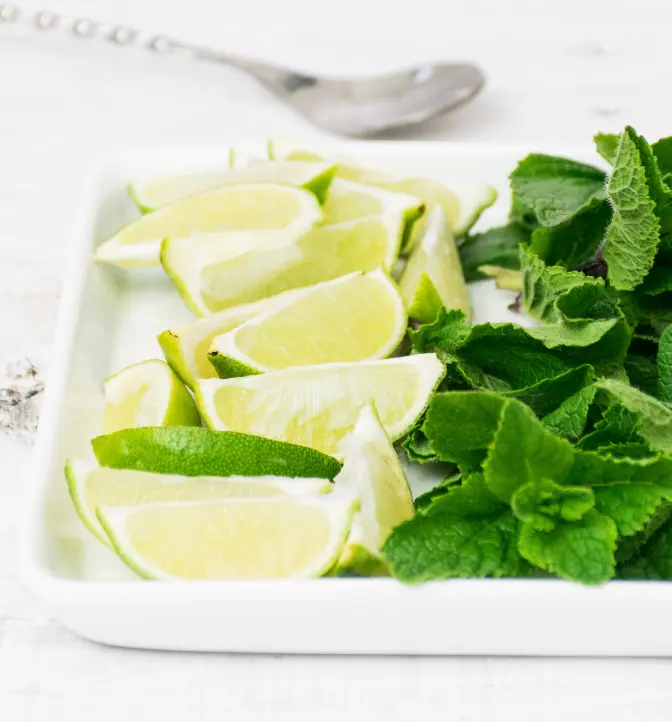 Sobre o Autor
Chandra Melo
Marketing as job, barista as passion. An authentic coffee lover, looking for the next fantastic cup of coffee that I will fall in love with. Coffee, for me, is more than a beverage. It's about community and connection - how can all the world consume the same fruit? And differently? How can we have so many different tastes? I also don't know. And because of this, I feel in love each day more for this world. Happy to share and make a change in the coffee community.
Ler o artigo original
Idioma original : English
Especialistas em café
@Era of We