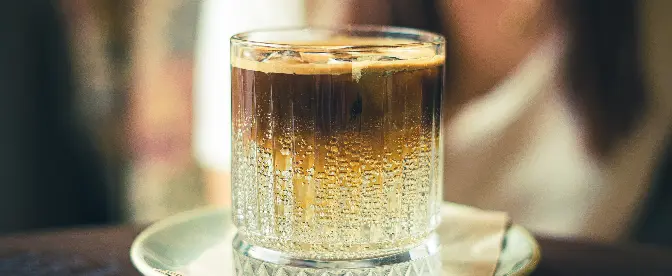 Espresso Tonic
Impress your friends with an espresso tonic or enjoy it all by yourself! Espresso tonic is a true trendsetter and also wonderfully refreshing all year round.
Published October 20, 2021
Vasileia Fanarioti
The Coffee Lab
@ Athens, Greece
Directions
1
Prepare your double espresso as usual with a portafilter machine, a capsule machine or a moka pot and leave it aside.
2
Fill a tall glass with a few ice cubes. and pour in your tonic water.
3
Then grab a spoon, place it a bit higher over the glass and carefully pour in the espresso.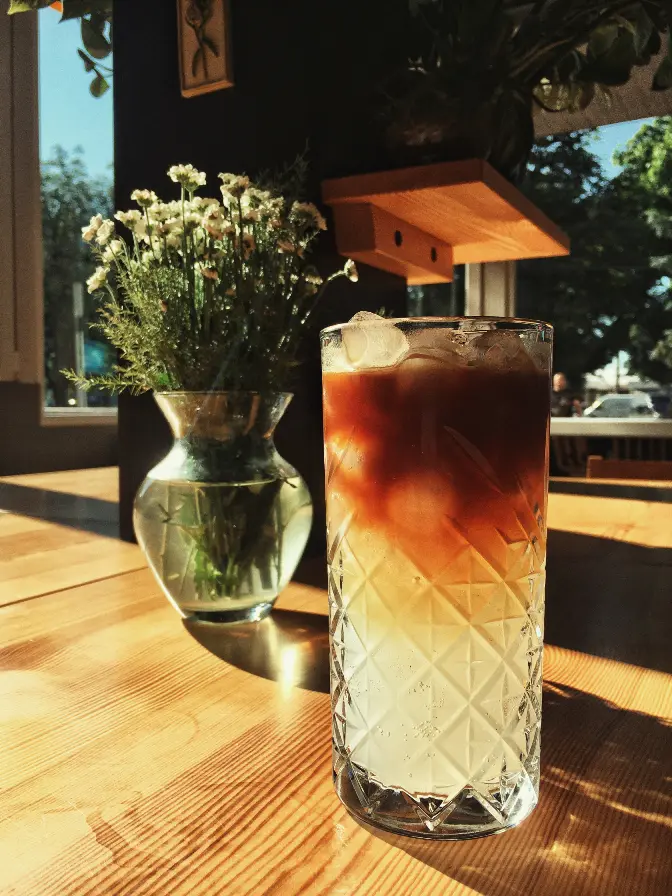 4
Finally, if you like, add a few fresh mint leaves or a slice of lime. If you like it particularly tangy, you can even add a shot of the lime juice. If you don't like these extras, omit them or experiment with other ingredients.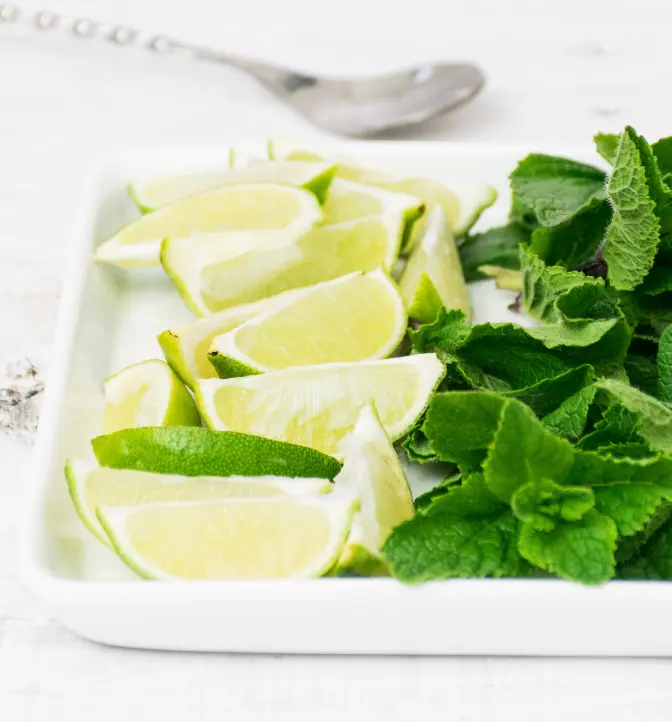 About the Author
Vasileia Fanarioti
My name is Vasileia and I'm here because i decided to combine my two favourite things: writing and coffee. Don't ever make me choose between filter and espresso, although I do have a soft spot for flat whites. I love travelling around the world and visiting coffee shops but my biggest goal is to visit a coffee farm, to see where it all starts! Feel free to shoot me a message, always happy to talk coffee!