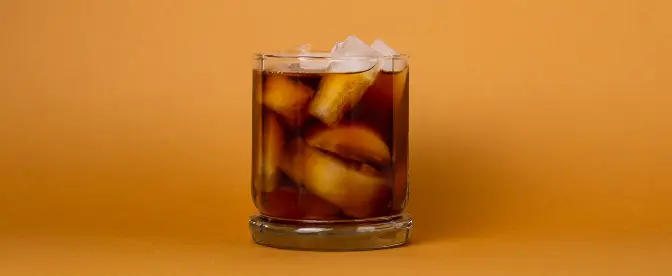 Preparando Um Café Cold Brew Com A Aeropress
A AeroPress é versátil e simples, e capaz de preparar tanto um café semelhante ao coado, até um espresso. Mas você também pode preparar um Cold Brew com a AeroPress. O Cold Brew geralmente leva de 12 a 24 horas para ficar pronto, mas, com
Publicado em November 3, 2021
Instruções
2
Prepare 15g do café moído bem fino em sua AeroPress.
3
Adicione água em temperatura ambiente até o nível 1 (60 a 70 ml de água).
4
Mexa por 60 segundos (isso é importante!)
5
Pressione suavemente por 60 segundos.
6
Dilua com gelo ou água gelada a gosto (até 237 ml para um copo cheio de 240 ml).
Sobre o Autor
Chandra Melo
Marketing as job, barista as passion. An authentic coffee lover, looking for the next fantastic cup of coffee that I will fall in love with. Coffee, for me, is more than a beverage. It's about community and connection - how can all the world consume the same fruit? And differently? How can we have so many different tastes? I also don't know. And because of this, I feel in love each day more for this world. Happy to share and make a change in the coffee community.
Ler o artigo original
Idioma original : English
Especialistas em café
@Era of We