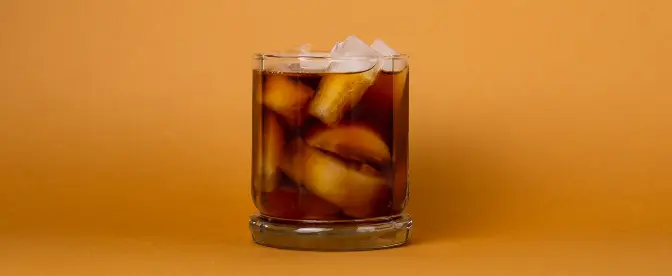 Making Cold Brew With An Aeropress
The AeroPress is famous for its versatility and simplicity. It allows you to brew a coffee similar to pour over as well as an espresso. But did you know you can even make cold brew with AeroPress?
Published August 19, 2021
Cold-brew is a popular coffee choice because of its smooth and sweeter taste. But because you do not use hot water to extract the flavor and aroma, the recipes compensate with longer brew times.
Most cold brew recipes usually require 12-24 hours of steep time to ensure a rich flavor. This AeroPress cold brew recipe has been developed by the AeroPress founder himself, Alan Adler. It shortens the brew time and allows you to sip on the refreshing drink within 2 minutes!
Directions
2
Prepare 15g of finely ground coffee into your AeroPress.
3
Add room temperature water to level 1 (60-70g of water).
4
Stir for 60 seconds. (This is important!)
5
Gently press for 60 seconds.
6
Dilute with ice or iced water to taste (up to 237ml for a full 8oz cup).
About the author
Susan Rov
A retired barista who turned into a writer. I love discovering coffee flavors and learning more about the magic bean.