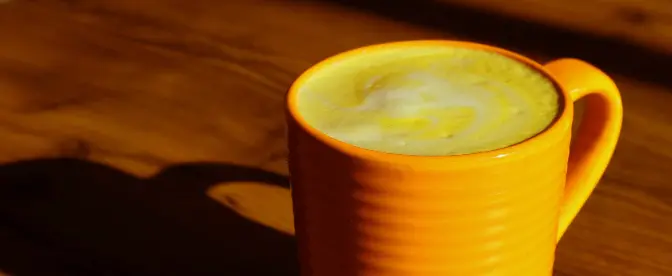 Café Vietnamita Com Ovo
O Vietnã é um dos maiores produtores de café do mundo, e tem uma interessante cultura de café e incríveis bebidas criadas a partir dele. A mais popular bebida é essa, criada na década de 1940 quando, por conta da escassez de leite na época,
Publicado em November 2, 2021
Instruções
1
Limpe e pré-aqueça a sua cafeteira Phin. Posicione a cafeteira logo acima de uma xícara grande.
2
Adicione 12 gramas de café na câmara e fixe o filtro na cafeteira.
3
Adicione água quente para cobrir a camada de café, e deixe florescer por cerca de 10 segundos.
4
Despeje a água restante. O preparo pode precisar de vários derramamentos de água, já que a cafeteira é bem pequena e não suporta muito líquido de uma vez só.
5
Enquanto o café está sendo preparado, coloque uma gema de ovo e 4 colheres de sopa de leite condensado dentro de uma tigela.
6
Use um mixer ou misturador elétrico para misturar o conteúdo.
7
Continue batendo até que o volume da mistura dobre. Certifique-se de obter uma consistência espumosa.
8
Assim que o café estiver pronto, coloque a cafeteira de lado.
9
Cubra o café com a sua mistura batida.
10
Você pode mexer a bebida para incorporar a cobertura, ou apenas beber como está.
Aproveite o seu Café Vietnamita com Ovo!
Sobre o Autor
Tassia B. Sita
I'm Tassia, a 37 y/o Brazilian content writer and communicator, always ready to deliver great information about coffee, sustainability, and science in both English and Portuguese - but not before I grab my cup of coffee!
Ler o artigo original
Idioma original : English
Especialistas em café
@Era of We