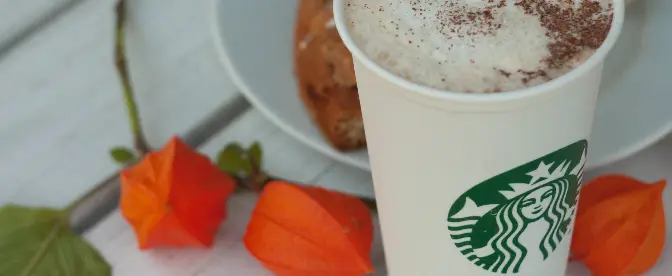 Authentic Starbucks Iced Coffee Recipe
Starbucks is a huge and well-known international coffee chain that know what they are doing when it comes to making a good cup of coffee. However, Starbucks drinks don't come cheap, so most people can't afford to get a cup of coffee from th
Published November 24, 2021
Coffee is a popular drink among many people because it is tasty, provides energy, and can even boost your mood. The good news is that making coffee at home does not have to cost nearly as much as walking into Starbucks for your favorite drink every day would, and when you take some time to level up your home barista skills, you can easily make Starbucks iced coffees at home.
A good iced coffee is one that will hold onto its flavors and creaminess as you drink it, even on a warm day. The good news is that learning how to prepare an iced coffee the right way is important to make sure that it does not get diluted as the ice cubes are melted. There are two classic iced coffee styles; plain and milky. Starbucks iced coffee is quite simple – their website describes it as 'coffee served chilled and sweetened over ice'. So if you want to know how to make iced coffee at home like Starbucks, read on to find out more.
More About Iced Coffee
Coffee is a drink that has been around for quite a long time, but it's only been popular as an iced drink since the 20th century. There are different types of iced coffee, including cold brew, which is made by brewing the coffee grounds with ice cubes in cold water, for eight to twelve hours. Or, you can make a regular iced coffee with hot coffee that is cooled down and poured over ice, either with cold water or milk.
Getting Started
To get ready to make your Starbucks iced coffee recipe, you will need to start out with great coffee. Follow these Starbucks iced coffee directions. The good news is that if you want the most authentic Starbucks taste at home, you can actually buy the same coffee beans that Starbucks use directly from them in a store or on their website, or in many grocery stores, to make sure that your copycat iced coffee recipe tastes the same. Don't use instant coffee for this one since you will want to brew an aromatic and deep cup of coffee. You can do this using a percolator or a French Press.
If you want to make Starbucks iced coffee at home, the secret to getting it right comes after brewing the coffee. You'll need to get the coffee chilled to avoid any unnecessary dilution once the ice is added. So, brew your coffee as normal before putting it into a lidded container and letting it chill in the fridge overnight. Once your coffee is chilled, all you need is a sweetener. Now, if you're interested to know how does Starbucks make iced coffee taste sweet, the secret here is to use simple syrup. You can buy this ready-made for convenience or make your own using a 1:1 ratio of sugar to hot water before allowing the syrup to cool. Sweeten the coffee before pouring it over the ice. Bear in mind that since the ice will dilute it when you pour your coffee into the glass, you may want to initially add a little more syrup than you'd normally like.
Directions
1
Brew the coffee and leave it in the fridge overnight to chill
2
Make simple syrup and allow it to cool, or use store-bought simple syrup
3
Add the simple syrup to the coffee and stir until it is fully dissolved
4
Fill a glass with ice and pour your coffee over the top
About the author
Chandra Melo
Marketing as job, barista as passion. An authentic coffee lover, looking for the next fantastic cup of coffee that I will fall in love with. Coffee, for me, is more than a beverage. It's about community and connection - how can all the world consume the same fruit? And differently? How can we have so many different tastes? I also don't know. And because of this, I feel in love each day more for this world. Happy to share and make a change in the coffee community.