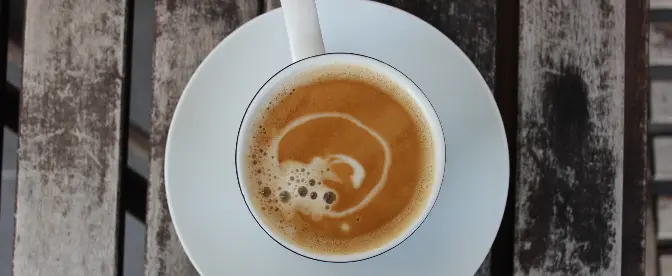 Portuguese Coffee Recipe
Coffee with milk in Portuguese culture is a rich affair, quite similar to a latte. Here's a quick and simple method to make it at home.
Published January 7, 2022
Directions
1
If you have pre-ground espresso coffee beans, you can get started with brewing right away. Otherwise, grind your beans to a fine grind and add to your espresso machine or Moka pot to brew along with the filtered water.
2
You should get two shots of espresso from this. If you don't have an espresso machine, you can substitute this with brewed black coffee.
3
As your coffee is brewing, heat up the milk over a low flame. Once hot but not boiling, use a frother to froth the milk.
4
Add the espresso and steamed, frothy milk to your glass or mug, add in sugar or honey, and you're all done!
About the author
Asharita D'Silva
Join me in discovering the wonderful world of coffee! As a writer, coffee is my fuel and newfound passion. I love writing about new coffees, sustainability, and coffee culture around the world. I'm always discovering new things about coffee and the industry, which I share with the great community here at Era Of We.