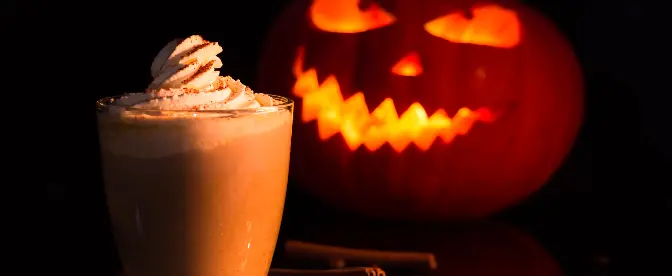 Pumpkin Spice Latté
As temperatures drop and the nights grow longer, there's one thing that's inevitably on the coffee community's mind: pumpkin spice lattés! Whether you're a PSL skeptic or a total fiend for seasonal drinks, give this DIY, syrup-free version of the typical pumpkin spice latté a try - it's sure to get you feeling extra festive.
Published September 3, 2021
0
Espresso Machine Or Coffee Maker
Espresso Machine Or Coffee Maker
0
Directions
1
Heat a pan over medium-low heat and add your pumpkin purée, sugar, pumpkin pie spice, and vanilla extract.
2
Whisk the combination over the heat until it's all combined.
3
In a mug, add your two shots of espresso along with your pumpkin purée mixture. With a spoon, combine.
4
Add your steamed milk, then stir everything together.
5
Optional: Topped with whipped cream and an additional sprinkle of pumpkin pie spice. Add a cinnamon clove or star anise for garnish.
Enjoy!
0