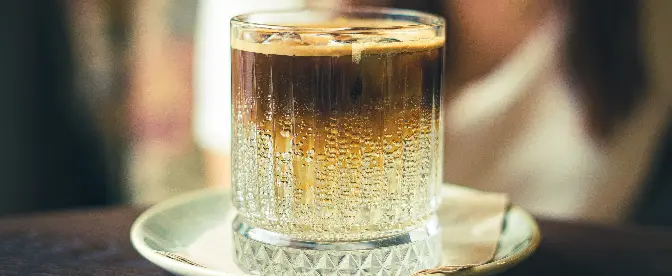 Coffee Cocktails: Boozy Espresso Tonic
Light, fizzy, and ultra-refreshing - what's not to love about espresso tonic? This sparkling beverage is the perfect summer go-to, and we think it's even better with a boozy infusion. Try out this simple recipe to take your cup of j
Published August 22, 2021
Directions
1
Make your espresso - you can do this with an espresso machine or Moka pot. If you don't have either, you can swap it out for store-bought cold brew concentrate or coffee brewed really strong on any device.
2
Add ice. We recommend using cocktail ice or large ice cubes.
3
Top your seltzer water mixture with your espresso.
4
Top with your garnishes of choice. Stir your beverage together and enjoy!