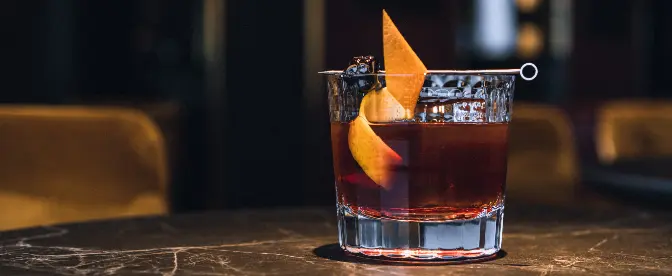 Coffee Cocktails: Cold Brew Old Fashioned
Everyone loves an old fashioned - but have you tried yours with cold brew? If your evening cocktail could use a jolt of energy and flavor, try this fun and caffeinated twist on a tried and true beverage. (photos courtesy of Unsplash)
Published August 22, 2021
Directions
1
Combine your cold brew, bourbon, simple syrup, and water in a rocks glass.
3
Add ice. We recommend using cocktail ice or an ice sphere - click here to learn more about the different types of ice you can use in cocktails.
4
Top your cocktail with an orange peel and voila - you're done!