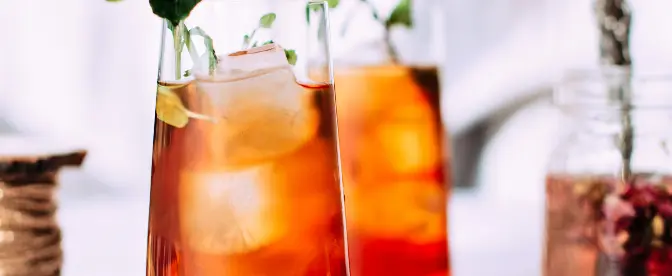 Cold Brew Coffee Tea
Everyone's familiar with cold brew coffee - but have you tried cold brew tea? Brewing tea with cold water instead of hot water has so many benefits. The result is tea that's lighter and more subtle in flavor, with more distinct and discernible tasting notes. Switch up your usual tea routine with this easy, fun recipe.
Published September 21, 2021
Directions
1
Place your loose leaf tea of choice in a pitcher. If you don't have loose leaf tea, you can replace the 3 teaspoons of tea with 3 tea bags.
2
Pour your cold water on top.
3
Allow the tea and water to steep for a few hours - we recommend 6 to 8 hours for white, green, or herbal tea and 8-12 hours for oolong or black tea.
4
After your tea has steeped for several hours, take out the tea bags or strain out the tea leaves.
5
Pour your tea over ice and add sweetener or any other garnishes of choice, like lemon, mint, or frozen berries.