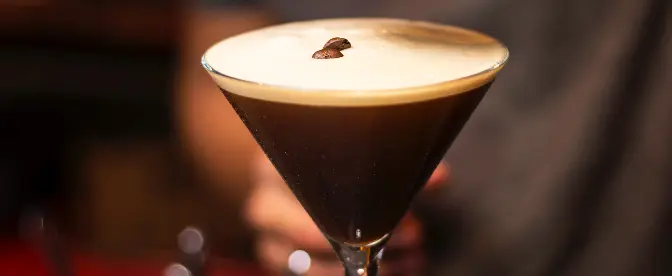 Espresso Martini
Provocative, elegant, and sweet, the Espresso Martini is a classic. Popular culture places its origin at a Soho Brasserie, where Dick Bradsell created the drink. According to the legend, a young top model asked plainly for a drink that wou
Published October 15, 2021
Directions
1
Dial-in a shot of espresso and stick it into the freezer. I use a sealed cup for this, to avoid any odors from altering the espresso aroma. Usually, 5 minutes will chill the espresso enough. The idea is to avoid the hot coffee melting the ice when mixing.
2
In a cocktail shaker mix vodka, coffee liquor, espresso, simple syrup, and ice. Shake until the cocktail is well chilled.
3
Strain into a chilled martini glass.
4
Garnish the cocktail with four coffee beans.
About the author
Yker Valerio
Yker Valerio (he/him) is a freelance content creator. After more than 10 years of working as a management consultant, he started his blog Bon Vivant Caffè to share his passion for specialty coffee.