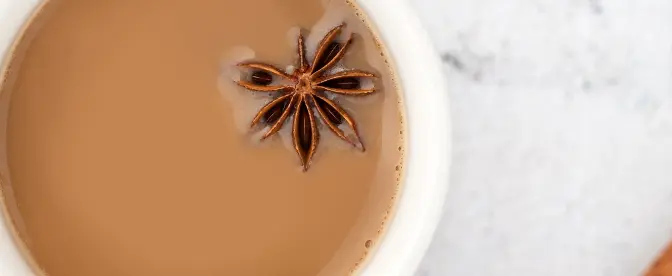 Dirty Chaider
An autumn rendition of a popular café classic throws in some tart, spiced cider for a sweet surprise. Simply combine equal parts chai concentrate and apple cider and steam to perfection.
Published September 30, 2021
0
Katrina Yentch
Portland, USA
0
Directions
1
Pour chai concentrate into a 10-ounce steaming pitcher, along with the two ounces of milk of choice.
2
Add equal parts apple cider to the same pitcher.
3
Steam both ingredients together with a steam wand until the pitcher is too hot to touch. Place to side.
4
Using your espresso machine, pull a double shot of espresso with whatever parameters you've dialed in for your coffee that day.
5
Add your espresso shot to the serving vessel you will be using. Pour your apple cider-chai mix over that shot in order to incorporate all ingredients.
6
Garnish cup with autumn-oriented spices like dried apple, star anise, or a cinnamon stick.
About the Author
Katrina Yentch
My name is Katrina and I'm the content lead at Era of We. I'm also the online editor at Barista Magazine and a freelance writer based in Portland, Oregon covering the HoReCa/F&B industries. I'm available for coffee questions, writing work, and coffee consulting!
0